Energy advice for businesses
Improving your energy efficiency could increase the profitability of your business by saving money, protecting against potential future energy price increases and even enhancing productivity.
Follow the advice below to increase the energy efficiency of your business, from actions that cost very little or nothing at all to longer-term investments that will save your business money in the long run.
Quick and easy, no-cost actions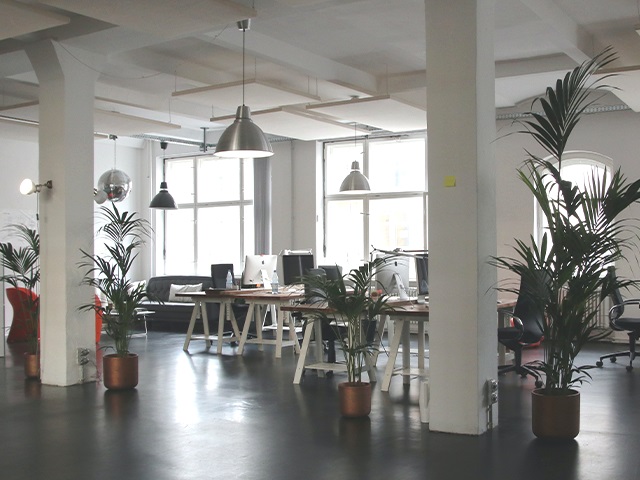 Don't use what you don't need
Turn off lights in unoccupied areas
Turn lights off in unoccupied areas of your business and when you are not in the premises. Nearly half of business electricity usage occurs outside of standard operating hours. Reducing out-of-hours energy use could save your business significant amounts of money.
A longer-term investment is lighting timers, which reduce non-essential lighting when employees are not in the area.
Turn off unused appliances at the socket
As well as lighting, turn off other sources of energy when you leave the office, such as monitors, vending machines, and kitchen equipment where safe to do so.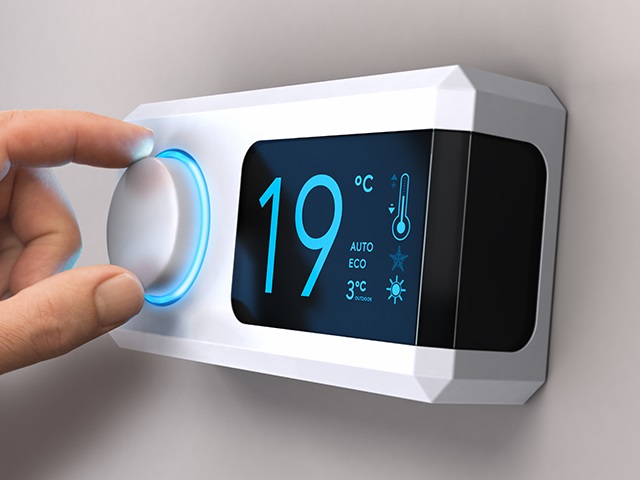 Adjust your heating
Set the heating in offices to 19°C and cooling at 24°C or higher to ensure a comfortable but low-cost temperature on your premises.
Take note of when staff and customers are in your business premises, and time your heating and air conditioning around this. Consider switching off office heating at weekends and bank holidays and adjust as the clocks change for Daylight Savings Time.
As a longer-term investment, consider upgrading to smart thermostats, which offer greater flexibility and control over your energy use.
Low-cost energy saving actions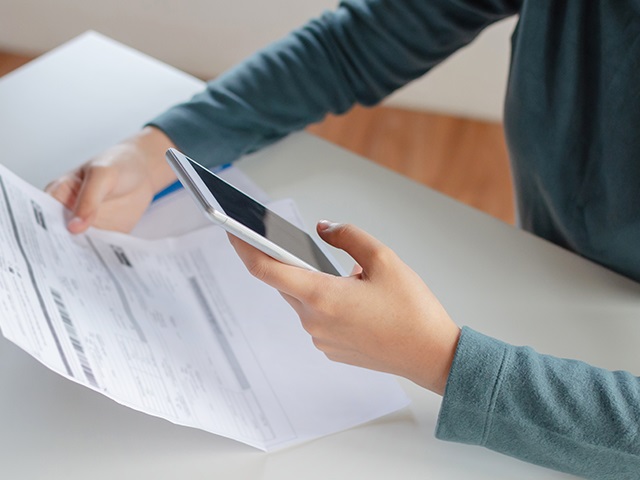 Review your energy tariff
Make sure you're on the best energy tariff for your business. Get in touch with your energy supplier to understand what tariffs they provide and compare what they offer with other providers before agreeing a contract.
You can also use a comparison website or phone different energy suppliers to check rates. Consider using a specialist energy broker to negotiate a better long-term rate.
The Ofgem website provides further expert advice for businesses looking to switch their energy tariff or having difficulties switching.
The Government is also offering support through the Energy Bills Discount Scheme (EBDS) for 12 months from 1 April 2023.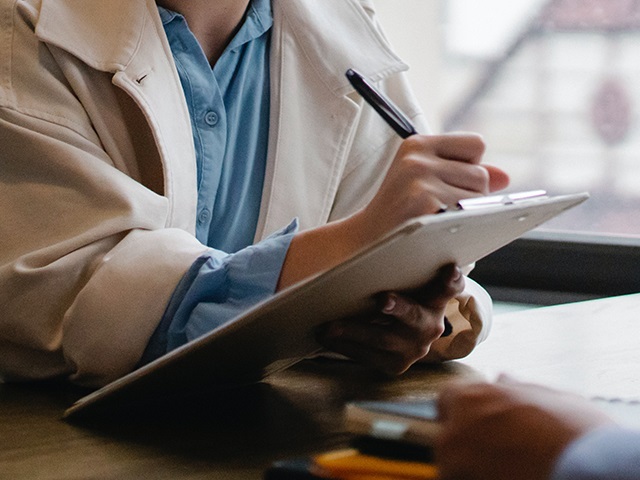 Conduct an energy usage assessment
Assess how your business currently uses energy and identify how savings can be made. You may wish to nominate a person within your business to have responsibility for conducting the assessment to ensure it is thoroughly carried out.
The Carbon Trust has created an energy saving guide that can help you to identify measures where energy and cost savings can be easily made with little or no cost. The guide is aimed at businesses who are new to energy saving.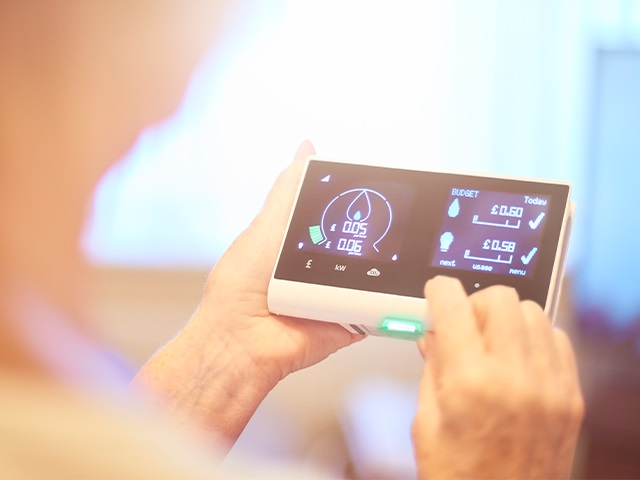 Install a smart meter
Smart meters are being rolled out to small businesses across Great Britain. They provide you with accurate data about your business' energy usage and send automatic readings to your supplier, putting an end to estimated bills and giving you more control over your business' energy spend.
Smart meters are generally installed at no additional cost. If you rent your business premises, you may wish to talk to your landlord about having one installed. Contact your energy supplier, who can arrange to install a smart meter at a time and date that suits you.
For more information visit Smart Energy GB's Small Business Hub.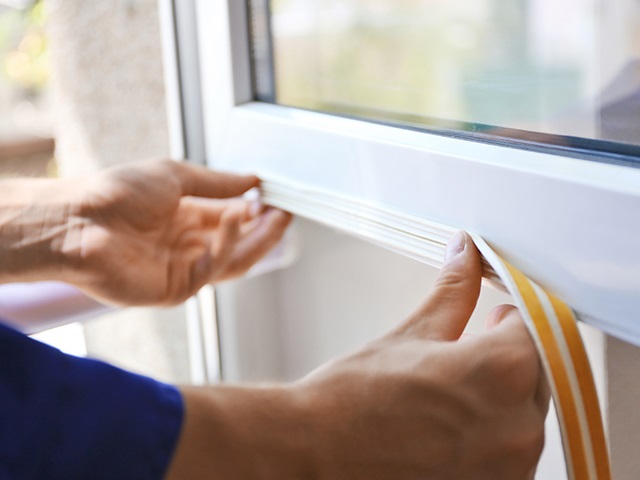 Stop draughts and insulate doors and windows
Draught-proofing is one of the most effective actions you can take to stop or prevent heat escaping and reduce your energy bills. Block unwanted gaps around windows, doors and floors that let the cold air in and warm air out.
Window film is a form of temporary secondary glazing which helps stop heat escaping through glass. It can be bought at hardware shops and online and installed yourself or with the help of a professional.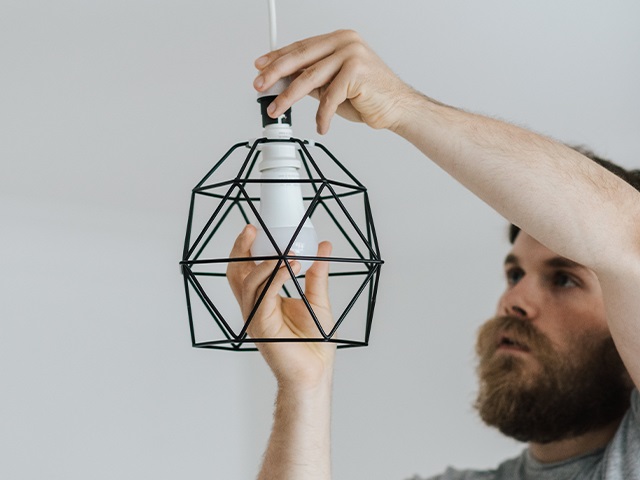 Upgrade your lightbulbs
Lightbulbs can be responsible for a significant percentage of a building's electricity use.
Compared to halogen bulbs, LED bulbs use very little energy and are long-lasting. Upgrading to LED bulbs could deliver significant cost savings, on average in under 3 years.
Check your office for any fluorescent lamps that can be replaced. T12 fluorescent lamps can be cheaply replaced with T8 energy-saving lamps, and further significant energy savings can be made with LED tubes for further savings.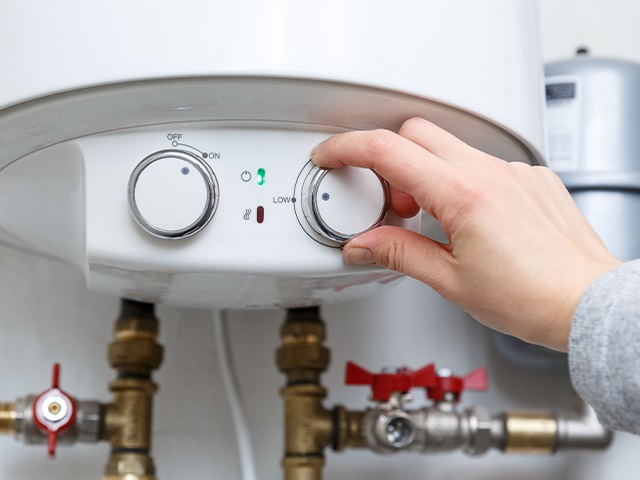 Ensure your boiler is properly operated and maintained
Well-maintained boilers are significantly more efficient to run, so maintaining the boiler can save you money in the long run. Some boilers also require a yearly service in order to remain under warranty.
Turn down your boiler flow temperature
Flow temperature is the temperature of the water that your boiler sends to radiators. Reducing flow temperature isn't the same as lowering your thermostat and won't noticeably reduce the temperature of your premises but may increase the time it takes to reach the target temperature on your thermostat.
Long-term investments
Greater energy efficiency investments can be made to reduce the energy demands on your business in the long term. Before embarking on a longer-term investment, make sure that you have considered the risks and length of return. You may also wish to consider financial advice or an energy audit before making a decision. Review available Government financial support for businesses that can help you fund your investment.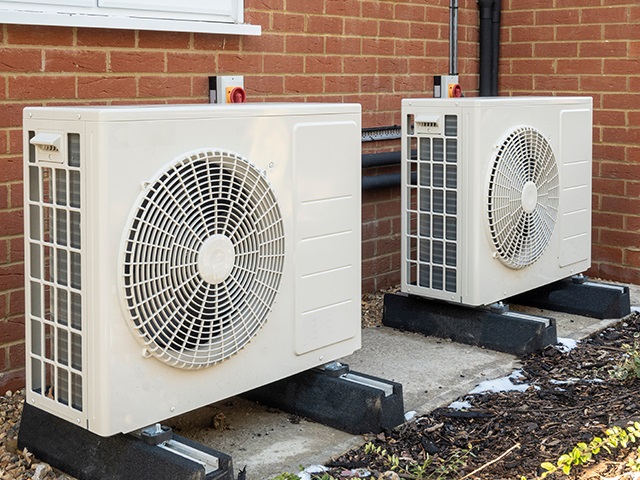 Replace your boiler with a heat pump with the help of a government grant
Heat pumps use cleaner electricity and are significantly more efficient than traditional boilers so can reduce your business' energy usage. The government is offering grants of up to £6,000 off the cost of a heat pump to properties across England and Wales.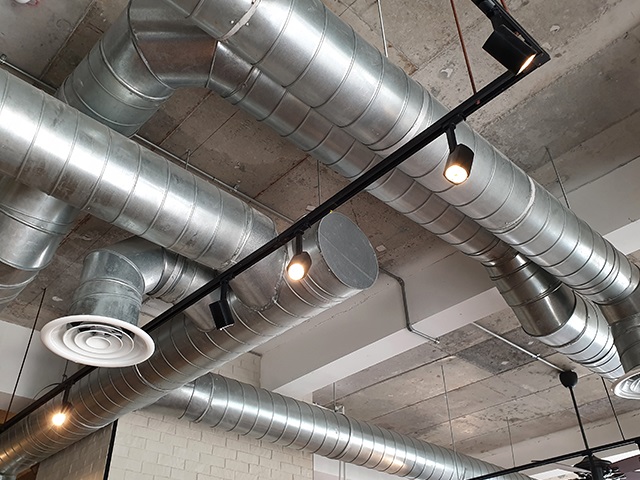 Energy efficient products
The Energy Technology List provides businesses with a list of government-approved energy efficient products to save your business energy and money. The list of over 8,000 products ranges from heating, lighting and buildings insulation to energy-efficient machinery for specific sectors.
More information
Read our page on Government financial support for businesses for an overview of schemes, grants and loans available to help increase your energy efficiency.
SME guide to energy efficiency sets out low-cost steps you can take to start saving energy and money on bills, including across heating, lighting, office and production equipment.
Carbon Trust better business guide to energy saving introduces the key energy saving opportunities for small businesses.
The UK Business Climate Hub has advice, courses and resources for small- and medium- sized businesses for developing sustainable practices in a profitable way and offers a wide array of articles about energy efficiency that expand upon the advice in this guide, and a great breakdown of regional support.
Want to find out how to save money on your energy bills at home? Visit www.gov.uk/saveenergy